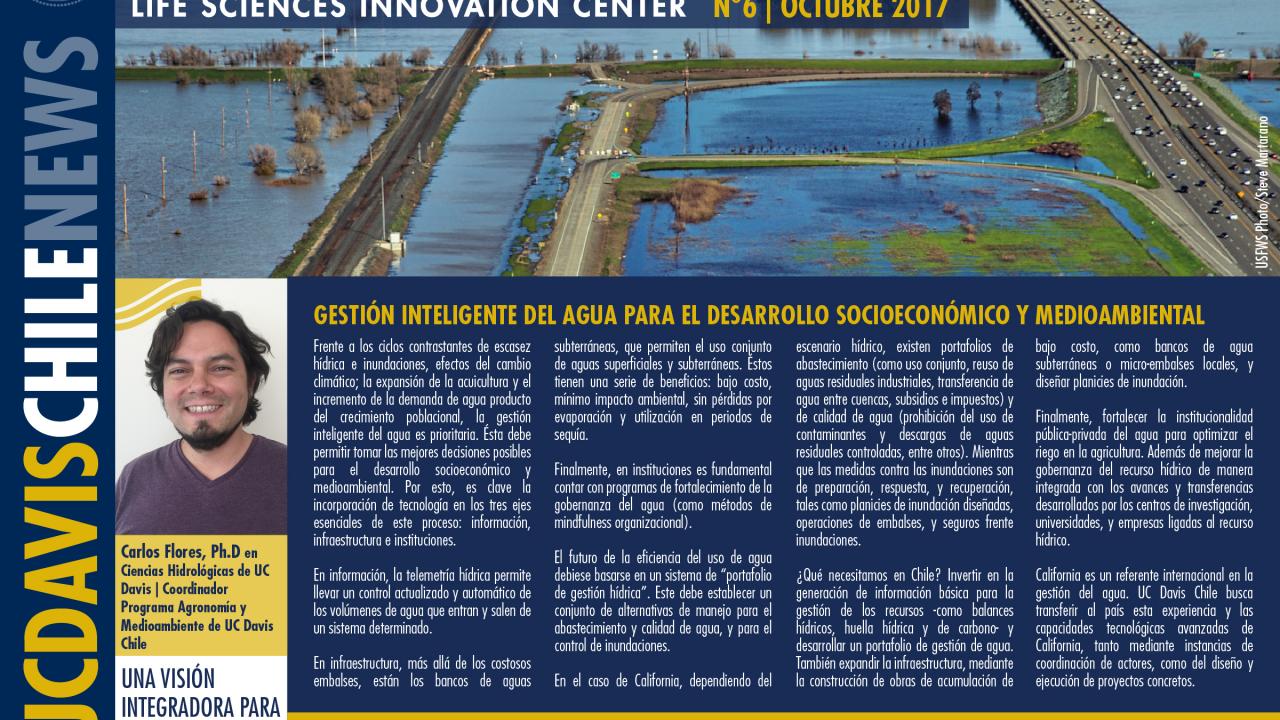 We invite you to read the last edition of our newsletter. The opinion column is by our hydrologist, Carlos Flores, where he reflects on the integrated vision of water management. The news details our main seminar, Climate SmartAgro, which was organized with U. of Talca this year; and the visit of Camille Kirk, UC Davis' Sustainability Director, the greenest university in the world according GreenMetric. In this opportunity, we explain our research line with U. of Tarapacá (UTA): search of microorganisms in ancentral crops for the development of bioproducts. In highlights, we have David Block's trip to Chile, UC Davis' Head of the Department of Viticulture, and the First International Viticulture and Enology Seminar of Southern Chile. In "Getting to know a UC Davis alumni" we talked to Daniel Garrido, professor at the Catholic University.
Specially, we invite you to watch our four brief videos of the research lines that we develop with our partners, by clicking here (links do not work on digital paper, but they do on PDF).
To access digital paper, click here.