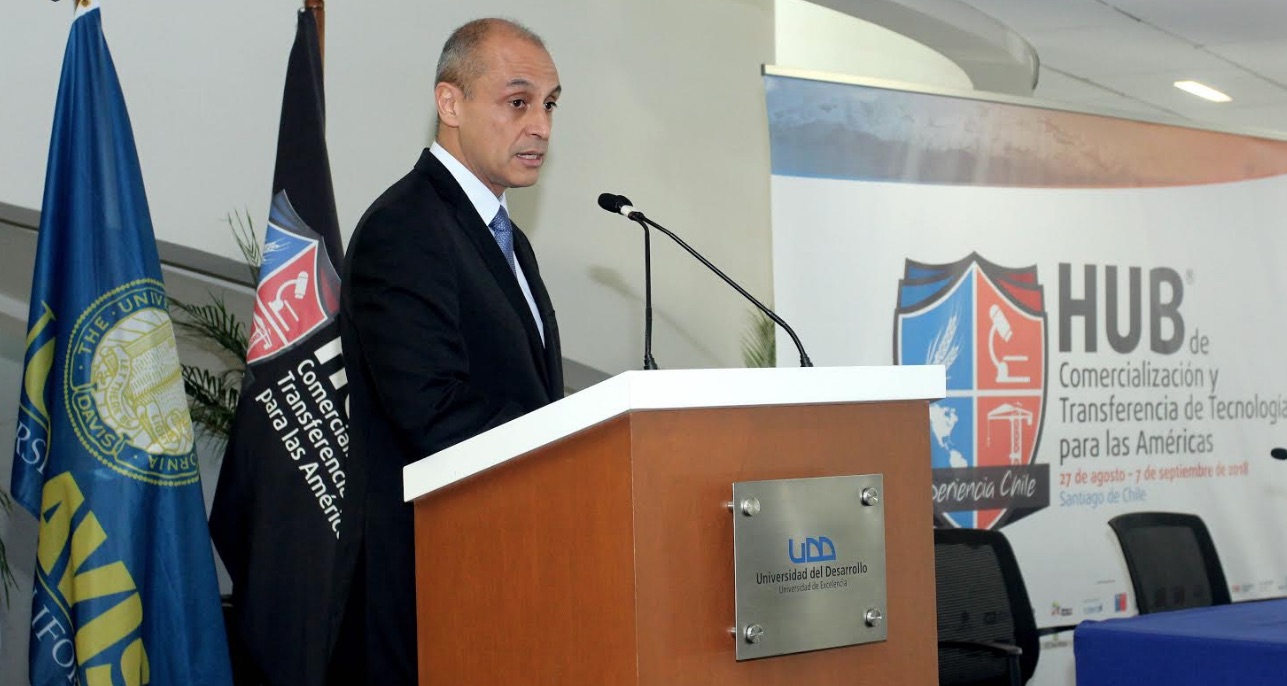 Mauricio Cañoles, General Manager of UC Davis Chile
The Partnership and Communications Management at UC Davis Chile is a support unit for the development of critical processes of the center's activities whose essential functions are:
To position the UC Davis Chile center as a collaborative R+D platform between California and Chile, at the service of the national and regional industry (Latin America).

To lead the linking processes between UC Davis' competences and our academic, social and business environment.

To increase the dissemination of UC Davis Chile's work

, UC Davis and our academic and business partners, to create new science based business opportunities which have an impact on Chile and on the region

To support the international life sciences efforts of UC Davis in the Latin American region. 
For the Industry and Business Community
With the establishment of our Center, the University of California, in general, and UC Davis, in particular, seek to spread in Chile the long and fruitful history of collaboration they have always maintained with the industry.
Therefore, one of UC Davis Chile's objectives is the generation of technological solutions based on the development of frontier research which not only has an impact on the generation of innovative products and/or services, but also on the change of the current paradigm between the industry and the academy as a means of boosting the economy.  
Thus, UC Davis Chile, as a collaborative R&D platform, has developed a large diversity of projects in which both the competences and experience of UC Davis, as well as that of our partners and collaborators have been set in motion in order to achieve results which contribute to the social and technological development in Chile. We invite you to learn about our areas of interest and our work team in order to explore collaboration possibilities.
Student and Academic Mobility
UC Davis, like many Chilean universities, sees in global education a priority in the training of tomorrows professionals. For further information on student mobility, visit the Study Abroad page of Global Affairs.  
Contact Information
Francisco Díaz
Partnership and Communications Manager
fpdiaz@ucdavis.edu