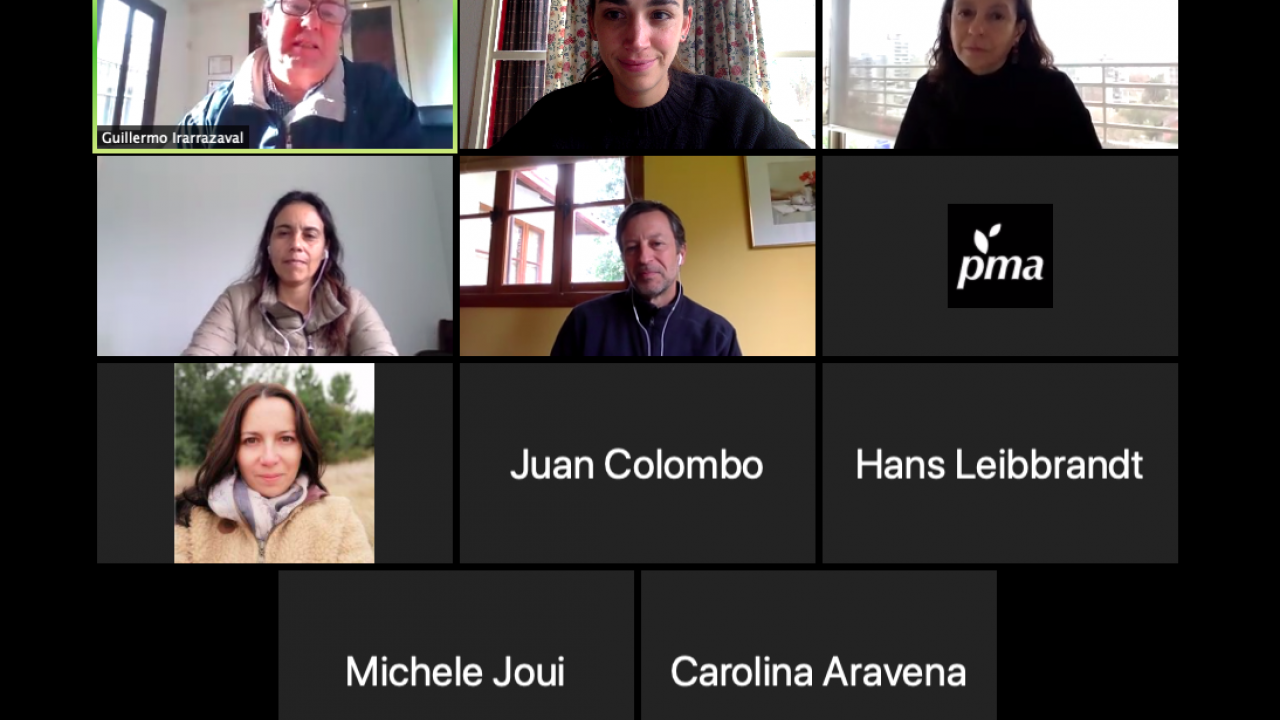 Within the framework of the capacity building of research and innovation centers at a national level, this Tuesday, January 16, via Zoom, part of the UC Davis Chile team exhibited at one of the PMA Talks.
During the activity, Leticia Rojas, Innovation and Extension Coordinator and Olivia Valdés Food Science Coordinator, presented the work carried out at the Center since its inception in 2015, focusing on the innovation challenges proposed by the organizers of the talk.
Because Chile and California share similar soil and climate characteristics, UC Davis Chile has been a bridge between Davis' capabilities and the needs of the national agricultural sector, seeking to be a strategic partner to face, in a sustainable manner, the challenges imposed by new market requirements, climate change and water scarcity. Thus, during the presentation, the specialists focused first on the work done in California, showing some projects of great impact related to pest control, water efficiency and circular economy, among others, and then move on to the experience in Chile and the work of adapting American knowledge to the national context, highlighting projects such as Mitigation Strategies of Orobanche in Tomato Plantations and European Ciruelo Extension and Innovation Program. 
About the activity
PMA Talks is an initiative organized by the Innovation Committee of the Produce Marketing Association (PMA) that since May has carried out a series of talks in order to share needs and look for instances of collaboration and/or linkage between the different actors of the national agricultural world.