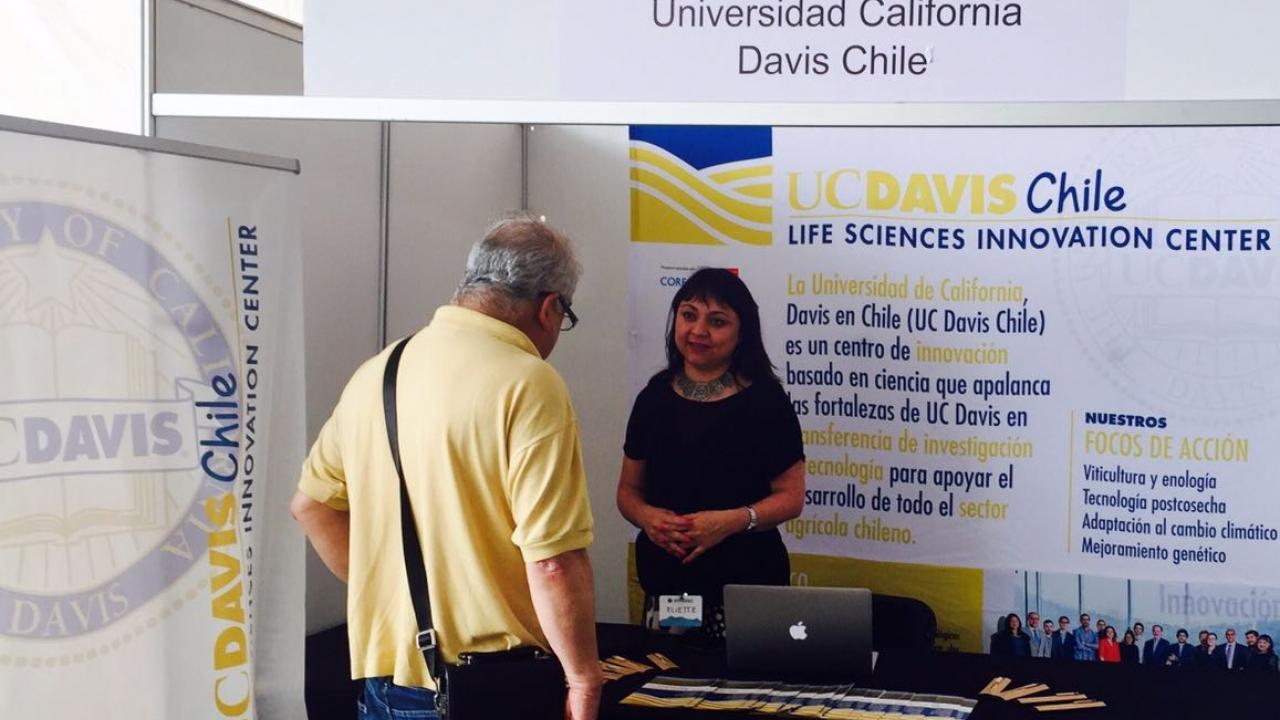 On Monday 9th and Tuesday 10th of November, the Bustamante Park in Providencia Santiago was the stage of the first scientific innovation and entrepreneurship fair, "OpenScience." The initiative, which counted on the support of the Municipality of Providencia, was led by Santiago LabSpace, an entrepreneurship and innovation platform which, together with Chile UC Davis, is part of the "Research to Business Catalyst" (R2B Catalyst).
In more than 1,400m2, over 50 stands of institutions linked to innovation in our country were placed. Among them, UC Davis Chile. The main objective of Open Science was to incentivize solutions based on science and technology for community, organizational and industrial challenges. This is to optimize everyday processes, and improve the quality of life of people in a concrete way. The fair also offered a rich program of free talks and workshops so that all those interested in developing and innovating life science could soak up the experience of inventing and developing high impact solutions.
On "Research to Business Catalyst"
UC Davis Chile and STGO LabSpace joined to create R2B Catalyst, the first Hub which aims to support the development of scientific and technological products "Made in Chile" and its effective positioning on the market. The company will have a number of centers. Its headquarter, UC Davis Chile LabSpace, will begin operations in early 2016 and will be located adjacent to the corporate offices in the UC Davis Chile space. Meanwhile in Puerto Montt, Patagonia LabSpace has already started operating. The centers, in addition to having the latest equipment that allow for the maturation of technologies, and the development and scaling of products, will have a team to advise on topics as diverse as corporate legal and regulatory issues associated with the formation of start- ups based on technology, formulation of business plans and models, domestic and international marketing networks and access to venture capitalists. R2B Catalyst concentrates its efforts on developments in biotechnology, the food industry, aquaculture and nanotechnology.