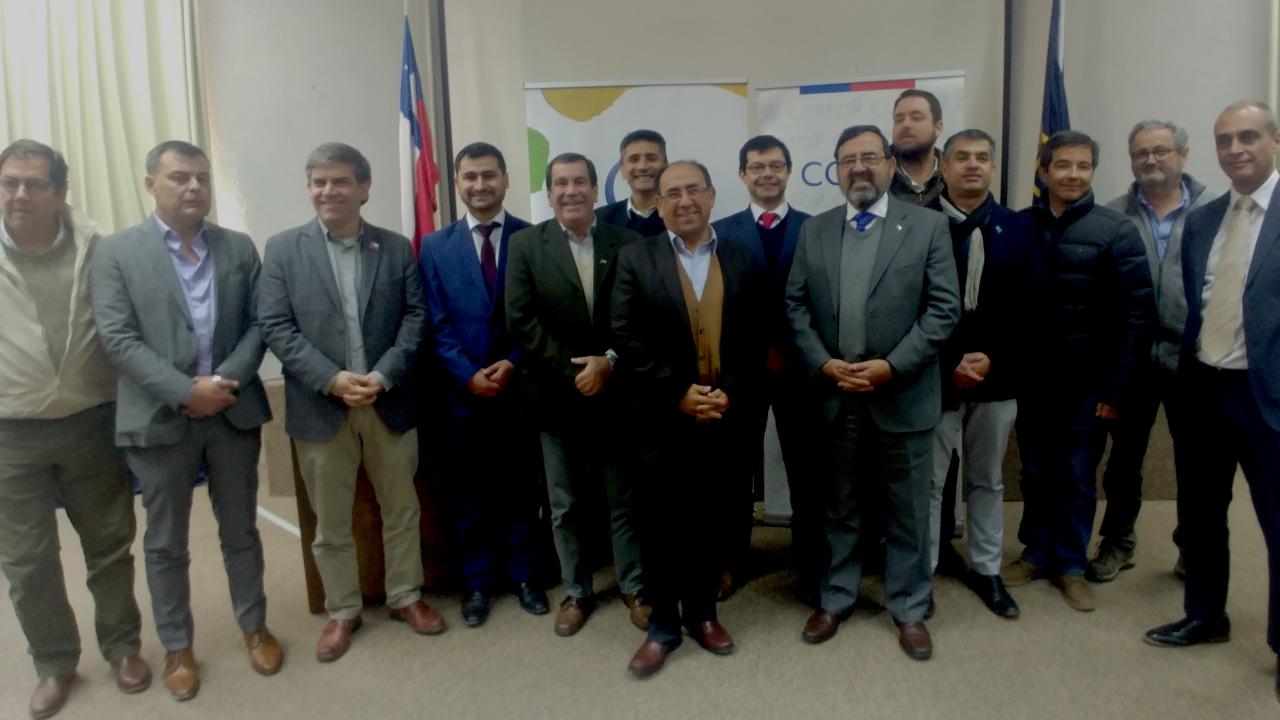 The public good "Water Information and Modeling Center", CIMHi, is a project lead by UC Davis Chile, in which the First, Second and Third sections of the Aconcagua River Monitoring Boards are actively involved. This initiative was promoted by the Water Directorate, DGA and is financed by Corfo. The aim of the project is to develop and implement a real-time surface and subterranean hydrometry web platform to strengthen sustainable water management and to support decision making in the distribution and use of this resource.  Its beneficiaries will be the Water Users Organizations (OUA), water monitoring boards, canal and farmer associations as well as companies related to the sector.
The launch of this initiative took place on May 23 in San Felipe and was attended by all the institutions involved: Juan Fernando Acuña, Corfo's Regional Manager for Valparaiso, Esteban Carrasco, consultant to the Minister of Public Works, Juan Andres Fontaine, coordinator of the Aconcagua Plan; Rodrigo Riveros, Management and Planification Manager of the Monitoring Board for the First Section of the Aconcagua; Mauricio Cañoles, CEO of UC Davis Chile and Hector Neira, director of the Regional Water Directorate of Valparaiso of the General Water Directorate (DGA).
The Regional Ministerial Secretaries (Seremi) of the Ministries of Public Works, Raul Fuhrer; of Agriculture, Humberto Leppe and of Economy, Development and Tourism, Jaiver Puiggros attended the event. The activity finalized with the words of Claudio Rodríguez, Governor of San Felipe.
CIMHi will apply knowledge and experience already successfully proven in California with an initiative which was able to bring together the relevant actors in the Aconcagua valley basin. This public asset which materialized as a web platform, will enable the centralization of the existing official information and will make it available to all in a simple way and in understandable, enabling decision making in area of water management.  
An essential component of this public asset is the appropriateness on the part of end users. For this reason, this initiative considers an intensive stage in training and workshops which, with the aid of the co-executive organizations for its diffusion, will enable the transfer of abilities to them for proper management and decision making.