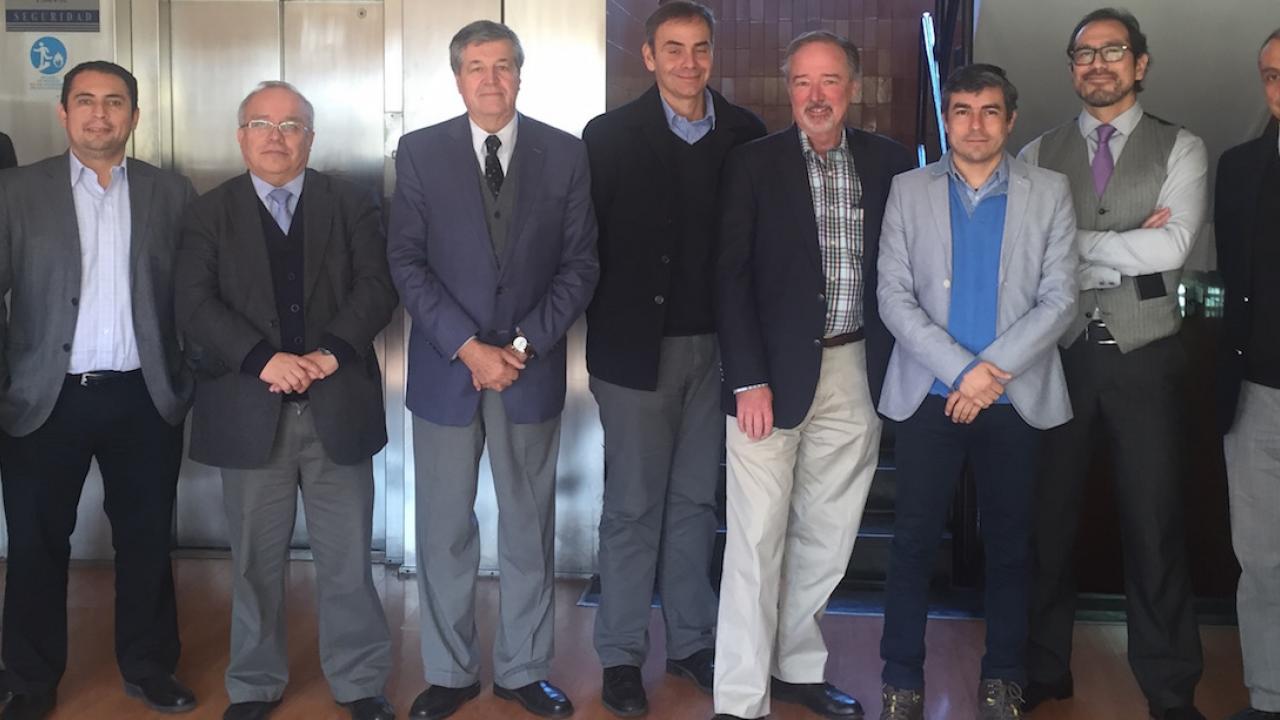 On Monday July 18, Alan Bennett, Executive Director of the University of California Davis in Chile-UC Davis Chile Life Sciences Innovation Center- led the first Scientific and Industry Advisory Board meeting of the innovation center. The board has outstanding representatives from companies and associations in the agriculture and biotechnology industry and from some of the Chilean universities. This great diversity of formations and perspectives seeks to support UC Davis Chile to have a wide-ranging view on how to build competitive advantages for our country and thus, contribute to the country's mission to become an agricultural power with a solid foundation in research, development and innovation.
"We ask you to help us understand new opportunities, roads or activities that the center should take to achieve its mission… The Davis campus at the University of California has a culture of being in permanent connection with industry and delivering technological solutions. That's the kind of work we are also building in Chile. Not only in the area of agriculture, we are also getting involved in environmental issues, such as the availability and efficient use of water, air quality and climate change," said Dr. Bennett, Distinguished Professor at the University of California.
The attendees included Jenny Blamey, Scientific Director of the Bioscience Foundation; Ronald Bown, President of the Fruit Exporters Association of Chile (ASOEX); Gerard Casaubon, Director of the Research and Innovation Center of the Concha y Toro vineyard; Horacio Diaz, Director of the Research Department at the University of Tarapacá; Daniel Garrido, Chemical Engineering and Bioprocess professor at the Catholic University of Chile (PUC); Pedro Herane, General Manager of the VSPT Wine Group; Alfredo Molina, Director of Research of Biological Sciences at the University Andrés Bello; Roberto Neira, Dean of Agricultural Sciences at the University of Chile, and Gustavo Zuniga, Dean of Chemistry and Biology at the University of Santiago. Also part of the committee is Juan Carolus Brown, Director of the Federation of Fruit Producers of Chile (Fedefruta F.G.); Pablo Valenzuela, Scientific Director of the Science for Life Foundation and Yerko Moreno Director of Vine and Wine Technological Center of the University of Talca.
During the session, the board members staged a rich conversation that addressed various issues. For example, UC Davis practices in the field of applied science innovation center in Chile can help implement; how to link the expertise of UC Davis with country themes, including viticulture and fruit culture, but also other relevant industries in the field of food and collaborative model that should exist between board members.
Some of the functions of this organization are to promote UC Davis Chile's scientific excellence; advise the center in matters of science, technology, social and economic conditions that influence innovation opportunities in Chile and to generate recommendations on financing and partnerships with universities and industry.