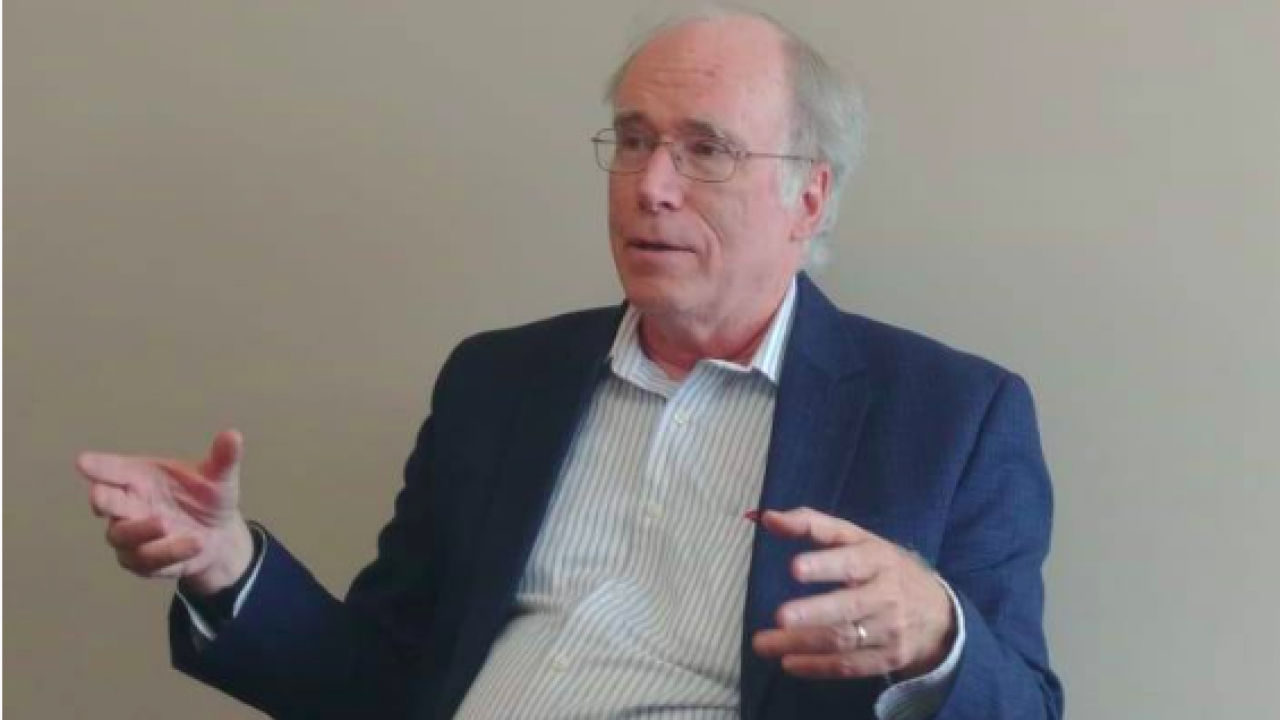 Jay Lund, Director of the UC Davis Center for Watershed Sciences  and professor of Civil and Environmental Engineering, visited UC Davis Chile at the end of August. The aim was to explore new possibilities of collaboration with our country, given the California's expertise in water management especially in scenarios of drought such as the one currently facing northern and central Chile.
Since records began, California faced its worst drought between 2011 and 2014 (a phenomenon which lasted up to 2017) which they "managed really well" in Lund's opinion: "We lost a third of the water supply, but the cities had almost no economic impact and agriculture had an impact of around 3%. At the same time, a shift towards an agricultural economy with more high profit crops, resulted in the agriculture sector actually growing during many of the drought years. The drought was bad, but only in relative terms. In absolute terms, everything went pretty well," specified Lund on the impact of the drought on the Californian economy, considered to be the world's fifth largest.
Lund believes that throughout its long history of droughts, California has learned from each and every one of them and that it has been adapting itself to the changes in its own economy, previously based on agriculture, livestock and mining and now concentrated in urban centers such as Los Angeles with its population of around four million and San Diego with 1.5 million.
"I tell people that droughts are like an exam in a class: it makes you focus on studying and preparing for that exam and when you know there's another one coming, you can study even earlier.  Droughts are very good in that way, by keeping water management bureaucracy and stakeholders focused, obliging them to work together and making sure that things happen, so when the drought occurs, you get to see the part that we have not studied enough and compare it with the next one, because you always know that will be another one in the future," said Lund (prior to the most recent drought in 2011, there was another between 2007 and 2009).
Another relevant aspect in overcoming the problems of water management is the interdisciplinary and holistic work.  "No individual solves water problems; it is always society facing the problem and who has to solve it. Understanding the physics, chemistry and biology of the water problem is often much easier than understanding the sociology, politics and economics of the same, but if you do not fix the latter, then physical solutions will either not be implemented at all or not implemented well," commented Lund, whose principal research interest is in the application of systems analysis, economic methods and management of infrastructure and public works problems.
Lund believes that "the challenges of water management in Chile and California are pretty similar," in his words: "California has a highly variable hydrology. We have wet and very dry years, as well as wet in some regions and dry in others, maybe not so much as in Chile, but for the US, it is one of the most variable hydrologies in the country."
"What is interesting about California is how we have organized ourselves in terms of local, regional and state government to help with water management during droughts and to prepare for them. I think that part of the secret to our success is the decentralization we have had in the government of water, so maybe that would be one area to look at, because like California, the water problems in Chile vary tremendously from one basin to another."
He added, "It would be good to have some local flexibility, expertise and management capabilities for each of these highly variable local conditions, but it also would be good to have some common technical framework, law and administrative principles, so everybody realizes that they are in Chile."
Doctor Lund visited Chile to participate as one of the main speakers at the international seminar organized by the Catholic University's Global Change Center on the occasion of its tenth anniversary. His talk was called "Adaptation to climate change and water resources: transferring experience from California to Chile".
 
What is the Center for Watershed Sciences?
The Center for Watershed Sciences is California's leading academic institute in water management. As an interdisciplinary research unit of the John Muir Institute of the Environment, the Center combines the talents of biologists, geologists, engineers, economists, legal scholars and others to help understand and solve complex water problems.