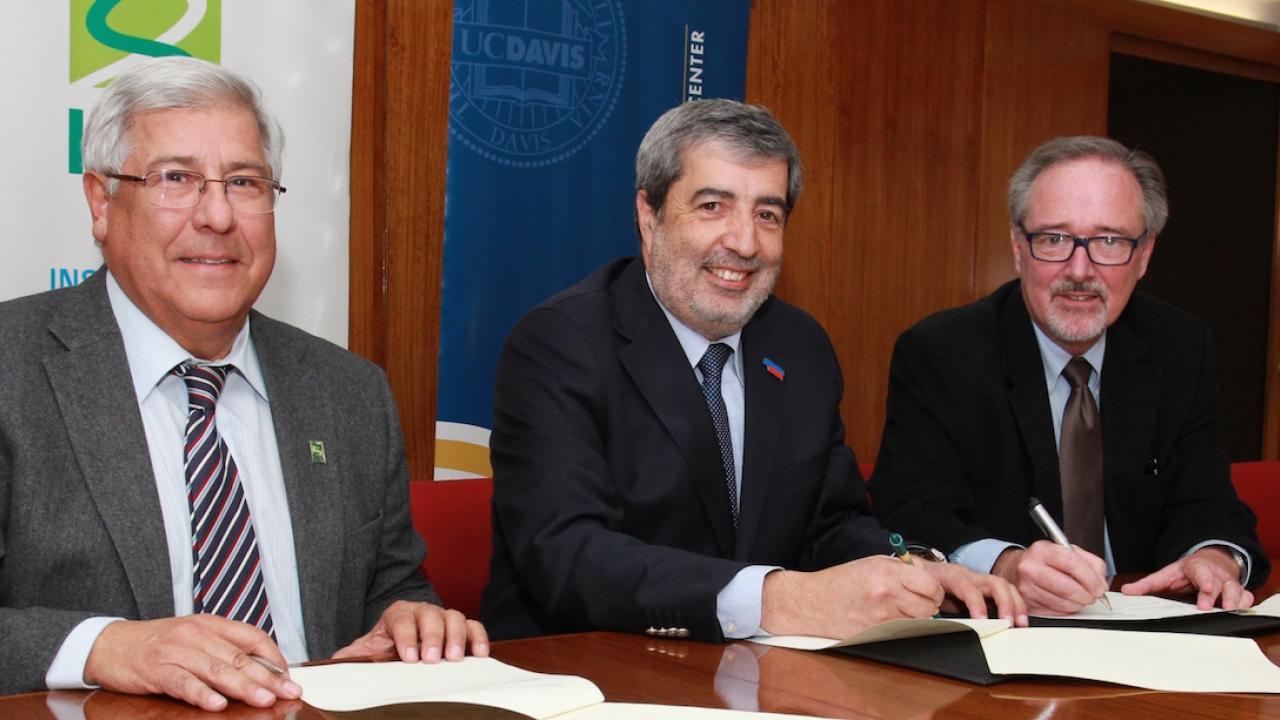 July Kalazich, National Director of the Institute of Agricultural Research (INIA) and Alan Bennett, Executive Director of UC Davis Chile, signed an agreement to jointly address the development of applied scientific research, technological solutions, extensionism and high impact innovation to respond to the requirements of the food and environmental sectors in Chile.
"This agreement looks to strengthen and complement the work that INIA has been doing for 52 years in Chile and will allow us to work with an institution of great international prestige, with high capacities in agricultural research and extension, applying this joint knowledge in the reality of national food industry, " said Director of INIA.
For Dr. Bennett "collaborative work is essential to have a positive impact on the food industry. So for UC Davis Chile it is fundamental to work with key institutions in national agriculture, such as INIA". 
Among the prioritized focus of work, they higlight the revaluation of traditional vinifera strains of the Maule (Valley Cauquenes) and Biobio (Itata Valley) regions; colaboraración in framework of the Technological Transfer Hub, funded by Corfo; promotion of the Integrated Pest and Disease Management, with initial focus on Lobesia botrana, and extensionism development using UC Davis' International Programs Office (IPO) model. 
As for climate change, INIA and UC Davis Chile will work on a program in subjects of modeling, mitigation and sustainable management of the country's forestry and agricultural resources, with special emphasis on arid areas. This agreement between the two institutions projects a duration of three years, also involving a program of human capital formation.