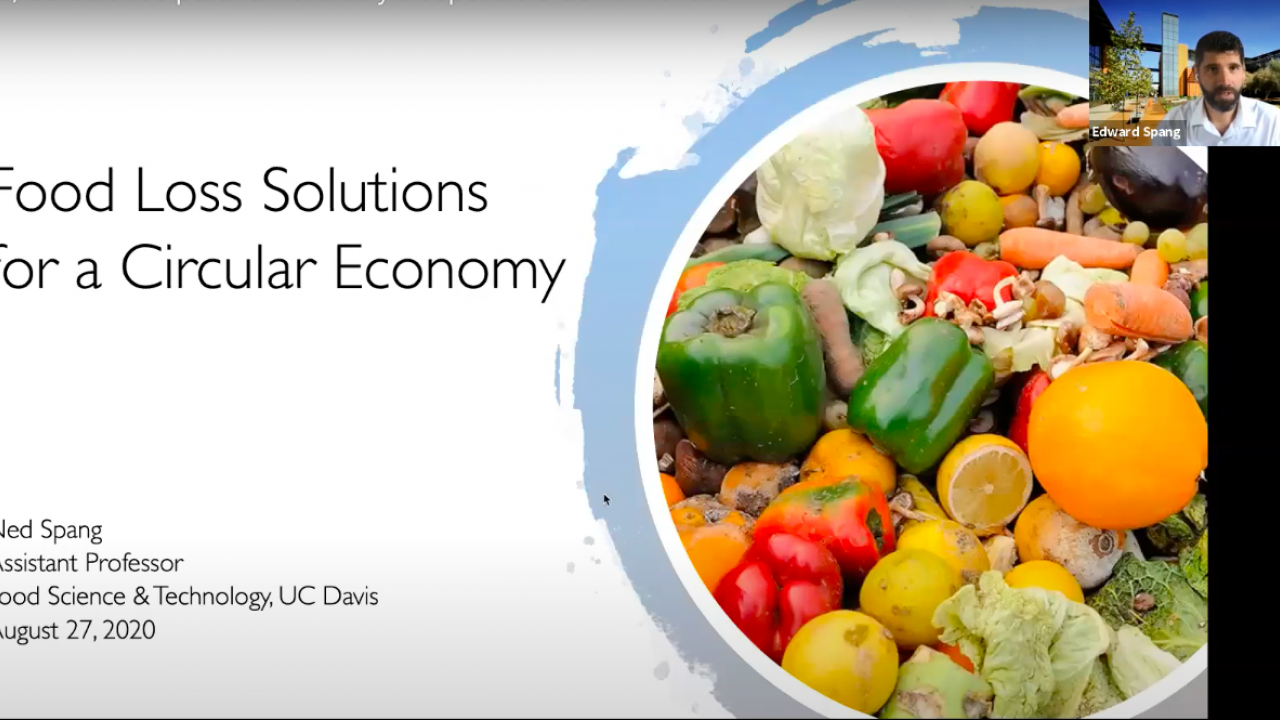 Extension Talks: Solutions for Food Loss and Waste
On Thursday, August 27, the first version of Extension Talks was held, an activity that seeks to link the experience of Chile and California, managing talks by prominent researchers from UC Davis to discuss relevant issues. This time the activity focused on the challenges of prevention and valorization of food losses and wastes, as well as the opportunities presented by organic waste in the agro-food sector. 
This event was attended by Edward Spang, PhD, Director of UC Davis Food Loss and Waste Collaborative, as well as a panel with Stefanie Pope, Assistant Manager of Sustainability and Shared Value, Walmart Chile; Cristian Muñoz Cariaga, President of the Chilean Vegetable Producers and Exporters Association (HORTACH); Karin Albornoz, Academic from the University of Concepción; Mauricio Cañoles, General Manager of UC Davis Chile and Graciela Urrutia, Manager of the Strategic Programme Transformations Food, who acted as moderator.