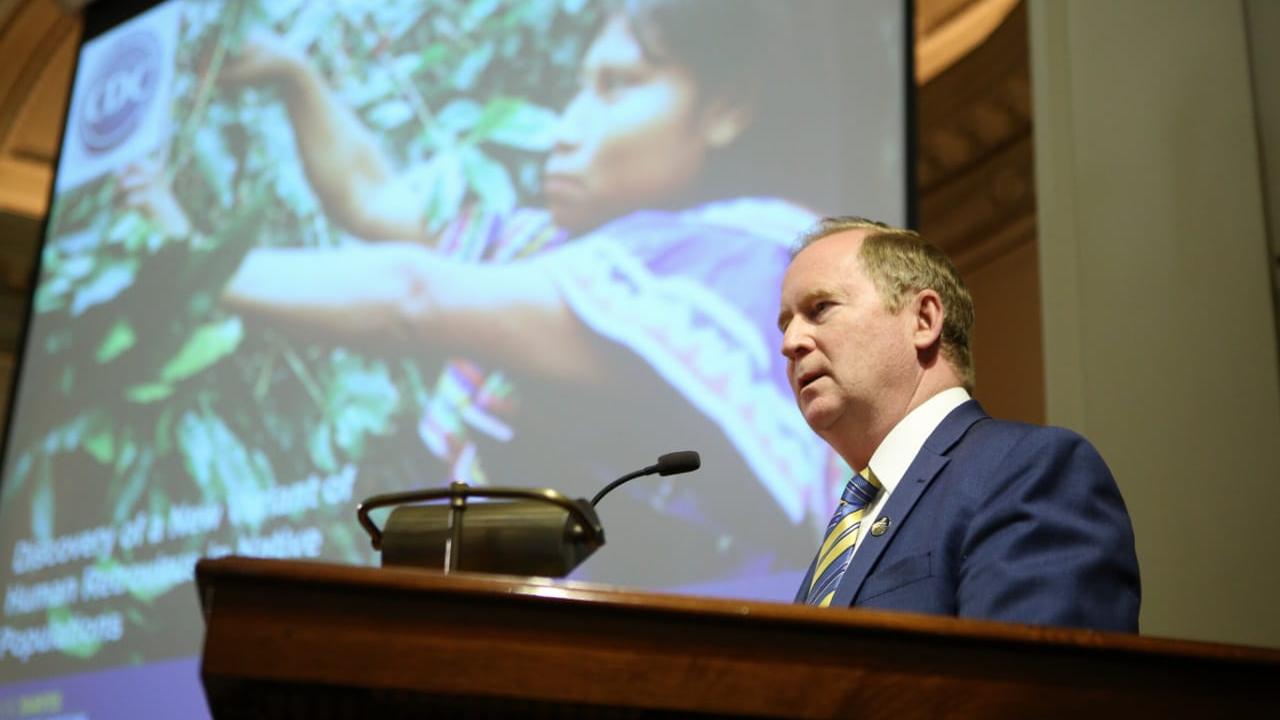 "It is impossible to think of a better partner to initiate the veterinary medicine program on which we are working and which we hope to impart to our students soon," commented Ignacio Sanchez, Chancellor of the Chilean Pontifical Catholic University (PUC) referring to UC Davis' School of Veterinary Medicine, Nº 1 in the world in its area.
Michael Lairmore has been its Dean since 2011 and arrived in Chile to lead a tight schedule during the first week of April. One his first activities was, together with Chancellor Sanchez, to sign a memorandum of understanding to jointly strengthen the development of veterinary medicine, interdisciplinary research and various academic activities. Next, he gave the conference "The role of veterinarians in global health, from food security to disaster preparedness and management".
Dean Lairmore began his talk by highlighting the "the long history of prominent alumni and faculties going back and forth" between Chile and UC Davis.  Next, he gave a detailed explanation on the focus of "One Health" promoted by his School: a point of intersection between humans, animals and the environment which seeks to solve local, national and global problems through collaboration. He emphasized the relevance of working together across disciplines. In this way One Health includes, for example, human medicine, social sciences and humanities, comparative medicine, engineering, ecology, earth sciences and, of course, veterinary medicine and animal biology in order to understand the interdependence between human and animal health as well as their interaction with the environment.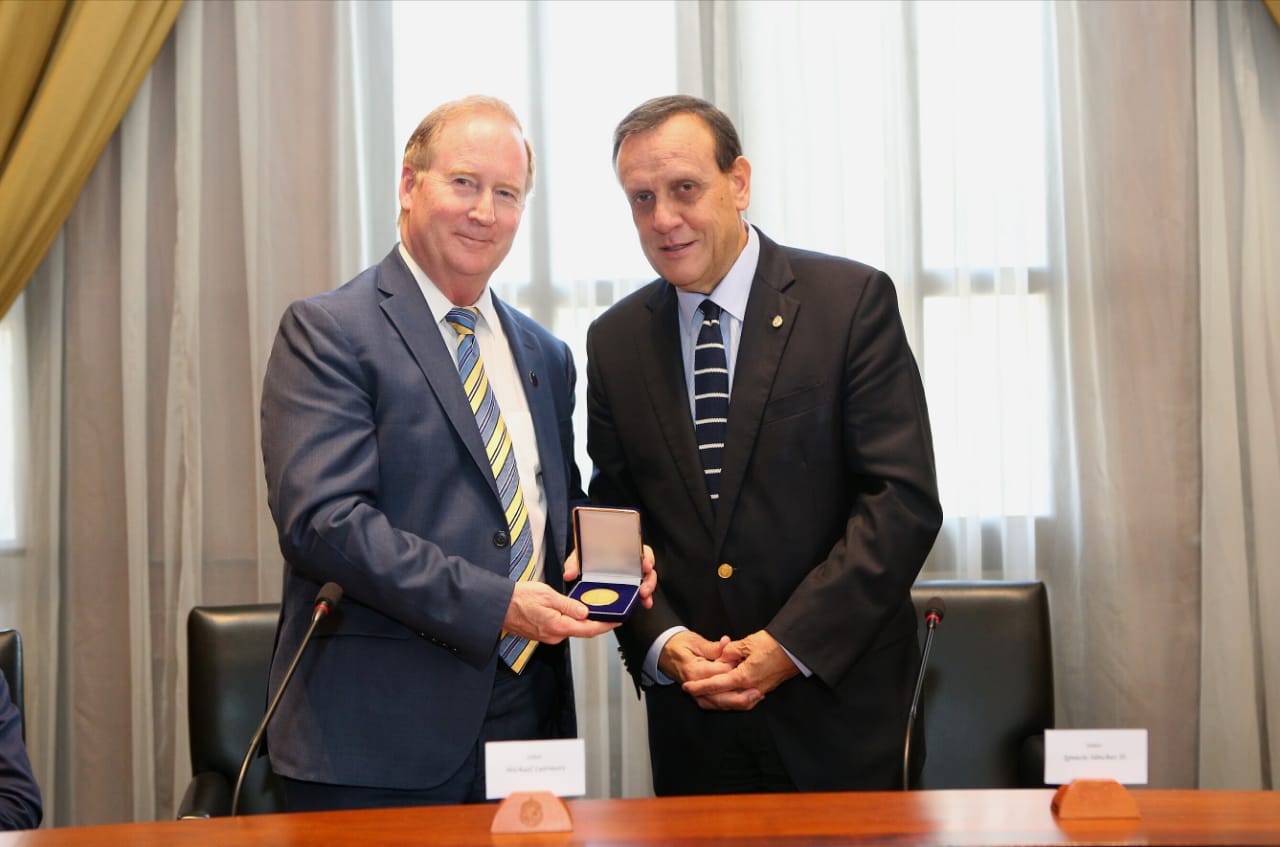 UC Davis and the PUC have a strong history of collaboration: "With more than 100 joint publications in the last few years alone, there are tremendous opportunities for mutually-beneficial research initiatives," as Joanna Regulska, Vice Provost and Associate Chancellor for Global Affairs pointed out when last August, together with Chancellor Sanchez, she renewed an Agreement of Cooperation between both institutions. This broad agreement includes various fields of study, such as agricultural and vegetable sciences, law, psychiatry, history and migration studies, biodiversity and life sciences.  
Regarding the new memorandum, Juan Larrain, academic Vice Chancellor at the PUC, added that "one of the objectives of this agreement is that we may rely on the experience of UC Davis, especially in the creation of the School of Veterinary Medicine that we are initiating. In this way the interchange of professors and students is considered and, without a doubt, all their expertise in the design of this program."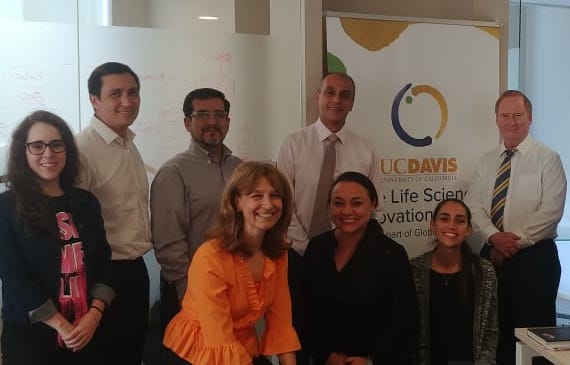 During his visit to UC Davis Chile, Dean Lairmore commented that "part of our role is to look at the scope of this innovation center and to work out the best way of representing UC Davis, as well as seeing how to help our partners, universities and companies in Chile, taking into account that the focus of the Center is on businesses and how, for example, we can help make animal health in Chile grow and improve."