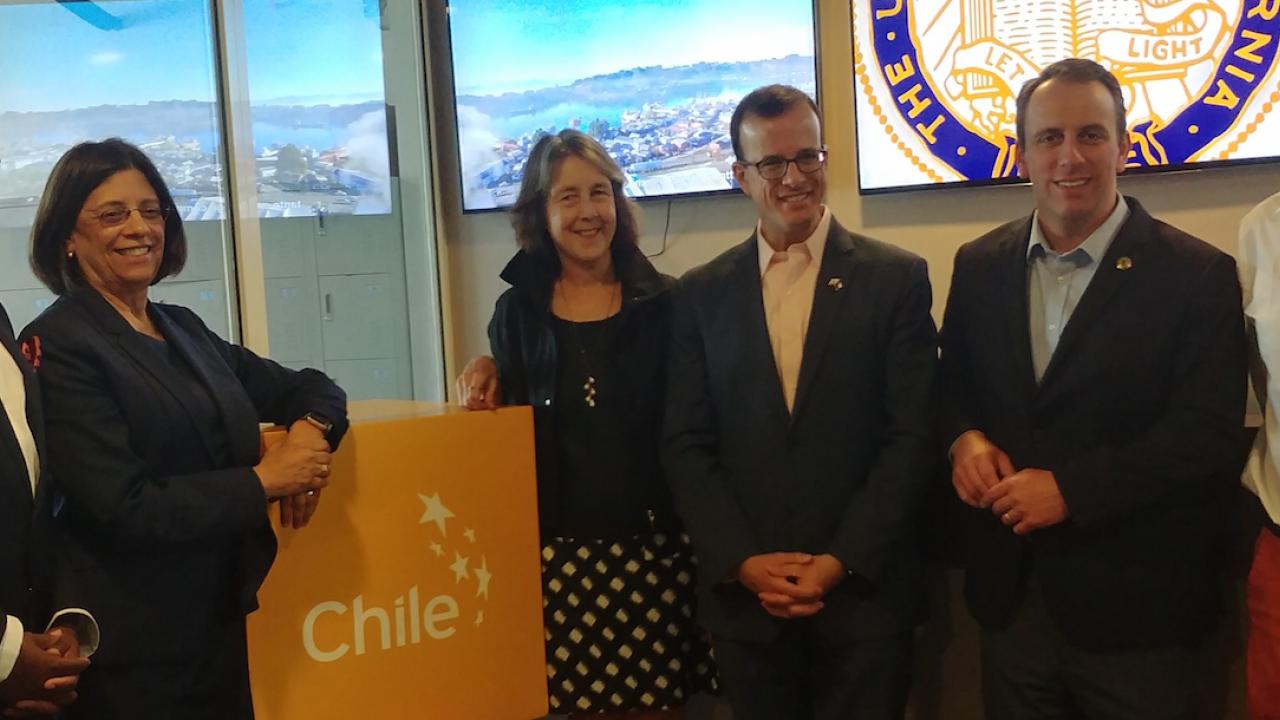 A delegation of California State Legislators –including senator Nancy Skinner and representatives Cecilia Aguiar-Curry, Marc Berman, Mike Gipson and Marc Levine- as well as business, environmental, and labor leaders visited UC Davis Chile last Monday, 19th. The 10 day Study Tour 2018 was organized by the California Foundation on the Environment and the Economy (CFEE) and the purpose was to examine how Chile is devising and implementing energy, infrastructure, and water policies which jointly advance environmental and economic priorities.

UC Davis Chile formed part of the Study Tour as a concrete example of the collaboration between Chile and California. The delegation received information about the objectives, the model of collaboration with local partners (academics and companies) and the center of innovation's main  applied science projects in agri-food and environment.

"My visit has been incredible just learning what is happening in Chile. I think we need to share and collaborate more often. We do not have all the answers, we need to broaden our horizons… and we have the same climate (as Chile)," commented the representative of the 4th Assembly District, Cecilia Aguiar-Curry.
Representing CFEE attended  Celeste Cremen, International Project Manager. The rest of the delegation was: Curt Augustine, Director of Policy & Gov'! Affairs, Alliance of Automobile Manufacturers; Robert Balgenorth, Chairman, CA Construction Industry Labor Management Trust; Michael Colvin, Director, California Energy Policy & Markets, Environmental Defense Fund Paul Deiro, Vice President, Government Affairs, California Resources Corporation; Kassandra Gough, Director, Government & Regulatory Affairs, Calpine Corporation; Kerry Hattevik, Regional Director, West Government Affairs, NextEra Energy Resources, LLC; MaryMcDonald, Director of State Affairs, California Independent System Operator; and Catherine Reheis-Boyd, President, Western States Petroleum Association (WISpA).
Credit picture: Robert Balgenorth