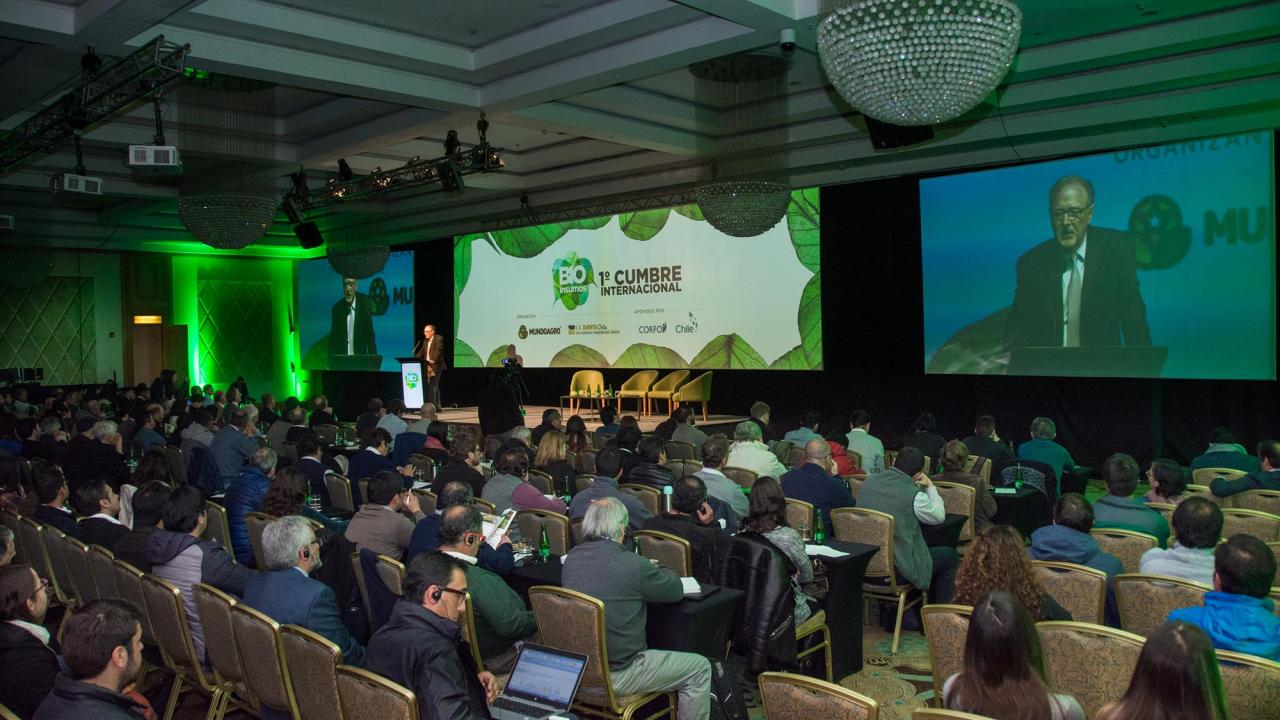 With the participation of prominent local and international exhibitors, the First International Summit of Bioproducts, organized by Mundoagro magazine and UC Davis Chile, was an event that brought together different actors of the agricultural industry and where the main challenges in these matters were exposed at a local level, in order to lay the foundations for the growth of this trend in our country, particularly in matters of regulation and knowledge of this market.
"Bioproducts are an innovation in agriculture worldwide", said Álvaro Eyzaguirre, Executive Director of FIA, on behalf of the Minister of Agriculture, Antonio Walker, who highlighted the innovative and sustainable contribution of bio-inputs, "it is a new way to complement and reduce the load of products used in the field. The new biologically based research is an excellent example of when we investigate and apply the best of human talent to our agriculture".
Alan Bennett, Executive Director of UC Davis Chile and one of the speakers of the day, confirms a paradigm shift that promotes the development of new biological elements in agriculture worldwide, and highlights the role of Chile and its enormous biodiversity, that makes it a potential leader in the study and discovery of new elements to apply in the different processes of the industry.
Julio Rodiño, General Manager of Mundoagro magazine, indicated that the issue of bio-inputs is aligned with the fundamental concerns of today's world, "the concern for the environment, for a longer life and therefore for a better health of the people, for having healthier foods and with less toxic waste ".
To provide a context on the work of the industry at the national level, Maribel Parada, Executive Director of INIA (the Chilean Bio-input Network), commented that it is essential to align to contribute to the education, use, development and regulation of these products. in Chile and the world.